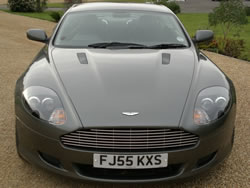 Mike Wood, the founder of Used Car Derby, started his working life as an apprentice mechanic in 1959 working for his uncle at Kerry's Garage in Smalley, Derbyshire.

In 1962, Mike moved to Godfrey Street Motors, Heanor, Derbyshire, as a fully trained technician and after just 14 days, the proprietor asked Mike to become the Workshop Foreman, which he did for 3 years until the business relocated to Raynesway, Derby. Mike was then made the Service Manager and the company took on the Toyota and Honda franchises. He quickly learnt the organisational and management skill to control 10 mechanics in a large busy workshop. The skills learnt included the preparation of used cars for numerous Used Car Dealers in the Derby and Derbyshire area.

In 1970, Mike seized the opportunity to become a Director of Woodford Cars in Mickleover, Derby. As this moment in time Woodford was the franchise holder for Saab and Mazda. Whilst at Woodford, Mike enhanced most significantly the company's reputation in Derby and Derbyshire as a major player in the used car market.

In 1982 Mike left the Woodford Motor Company in order to set up the Beechdale Motor Group in Nottingham. The company became highly successful and a potted history is recorded in the next paragraph.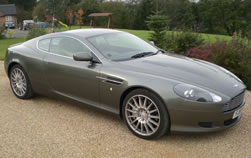 The company commenced trading with Saab in September of that year from Beechdale Road in Nottingham. In 1984, a second Nottingham property was purchased on Talbot Street, which became the home of initially Fiat and then later Saab, and in 1993, the Chrysler Jeep Franchise was added at Beechdale Road. 1997 saw the next major development, with the acquisition of the Saab franchise in Derby. Subaru Isuzu was added in Derby during late 1998. In October 2000, the company relocated both its Nottingham operations to a superb 3-acre site on Lenton Lane, Nottingham, where Subaru Isuzu then joined them. In 2001, the Lenton Lane site was under further development and became Quality Used Car Dealers with over 70 cars on display in a huge showroom.

In 2004, Mike Wood took a well earned retirement, and in order to facilitate a smooth transition the Nottingham organisation was sold and the Derby Saab Dealership was past into the capable hands of Mike's sons John and Robert, with the new name of Beechwood (Derby) Ltd. John and Robert have continued to grow the company and in order to specialise in the selling of used cars a sister company 'Used Cars Derby' was set up.

Our name and our manufacturer's logo are well known for the various promotions and sponsorships in the Derby / Derbyshire area.
The Beechwood Derbyshire Premier Cricket League

The Beechwood Derbyshire Amateur & Professional Golfers Alliance
On a national level Beechwood (Derby) Limited have been proud sponsors of the Euro Pro Golf Tour, and have been actively involved to a high level in the sponsorship and active participation in Motor Sport, most notably international rallying.

Used Cars Derby has a massive and unique personal experience in the Used Car motor trade. Mike has a personal involvement of nearly fifty years; John and Robert have continued experience of over 40 years. This experience enables us to claim to be premium Used Car Dealers and most importantly we provide a high quality customer service and an ethical approach which is beyond reproach.