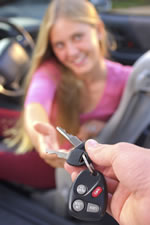 Finance Deals
Used Cars Derby, can introduce you to a range of finance options on our used cars, and help you find the car financing deal to meet your individual circumstances and budget. At Used Cars Derby, we believe that car finance deals should provide value for money and flexibility.

Finance Application
If you think that getting car finance in the UK can be tiresome and time consuming business, rest assured that at Used Cars Derby we do everything we can to make the whole process of obtaining a car financing loan as simple and straightforward as possible.

Finance Options
The car finance deals we provide cover a wide range of options – including Personal Loans, Hire Purchase Agreements, Personal Contract Plans. These are designed to keep your weekly or monthly car payments tailored to suit your own personal circumstances.
Our used car financing packages help you make your money go further – you'll be surprised what you can afford with a Used Cars Derby finance deal!

Credit Problems
Credit problems can make it very difficult to get used car financing. If you've been refused credit in the past, because of CCJs, mortgage arrears, loan defaults or just the lack of a credit history, you'll know what an obstacle credit problems can be to used car financing.

No matter what your financial background is, we'll do everything we can to put together a car finance deal that allows you to purchase a quality used car from Used Cars Derby. To find out about the car finance deals we can offer you, please speak to any of our friendly sales staff.